The camera traps project in the Tesoro Escondido Reserve began in 2016. Since then, monitoring is carried out constantly using this system throughout the year.
The cameras are installed on each trail at a distance of 500 meters, at a height of 70 centimeters from the ground by using a reference bar with a specific measurement of thirty, sixty and ninety centimeters. An aroma that is attractive for the species can be used to make the animal get close to the points where the cameras are installed. Thanks to this methodology, we have been able to identify animals that live in the Tesoro Escondido Reserve.
I have discovered a way to convey a message through photography. This is why my vision is to continue with the investigation and monitoring of the jaguar, jaguarundi, puma, pecaris, deer and ocelots. These constitute some of the species that have been registered by the cameras.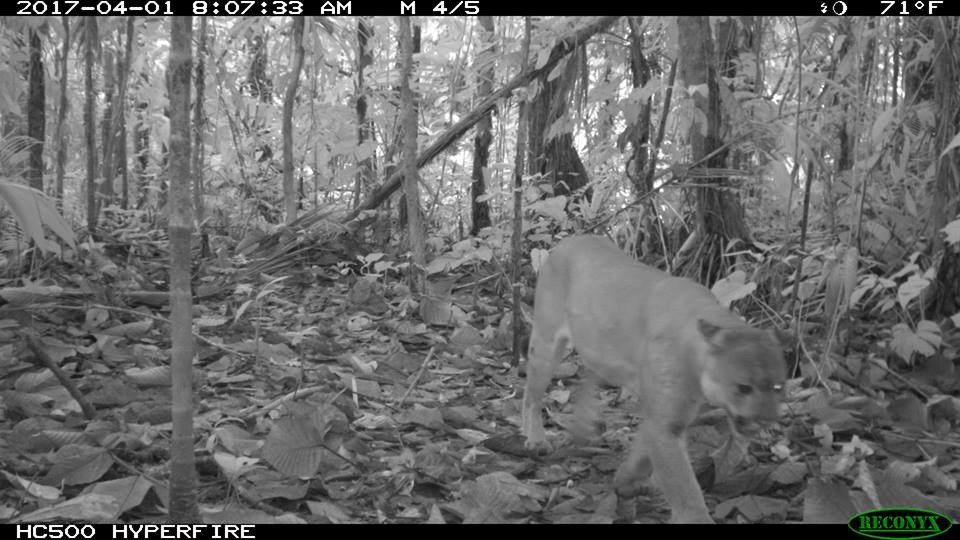 Photo: Cougar caught by a camera trap.
Taken by: Daniel Velásquez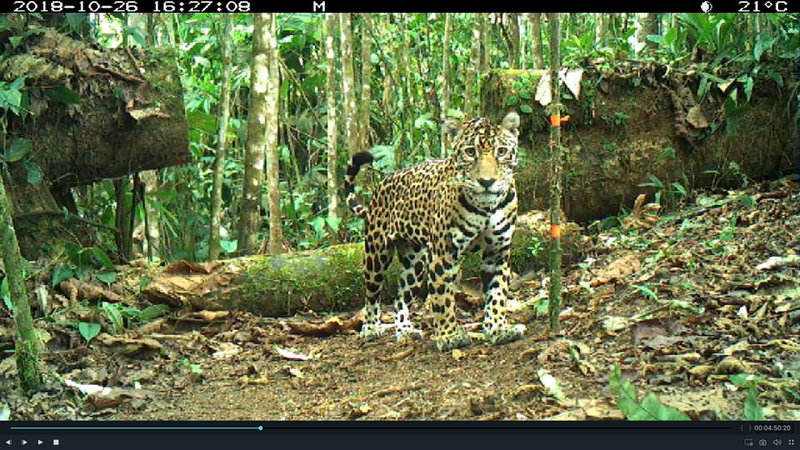 Photo: Jaguar captured by a camera trap.
Taken by: Daniel Velásquez
Additionally, I would like to give a message to the children who live in our communities:  we have a lot to take care for in our environment; we have the privilege of seeing and knowing these incredible species and their conservation is part of our responsibility in the present and for the future. Let's be aware of the importance of forest animals and help our parents take care of them. Many species are critically threatened, so caring for and protecting each of them is our duty.
Escrito por: Danny Velásquez
Parabiólogo de la Reserva Tesoro Escondido